Fear & Loathing in Amsterdam
Soephoer @ Canvas (Dead Heroes)
There I was. I recall I was in a club called Canvas. The ride to this place had been a long journey, where the mood had sunk to a deeper level then any oceans I remember. But I had to go. I knew this would lead to something new. So there I was. When I entered, the party had long started. Outside was a guy from Sint Maarten. We levelled. There was no guest list.
May 23th, 2009
Joost Bult as Hunter S. Thompson
The party had a strong vibe; electronic beats with soothing vocals flew out the speakers. A three man piece band (
Lola Kite
) was throwing out all there sex energy on stage. The public ate it. Swallowed it. Slime came dripping from their mouths.
I had to get in the mood. There's no other thing, and no one that I knew. I smoked. I went to the bar. "Your cheapest whiskey!" He looked at me with one eye, the other browsing the bar. All the whiskeys are the same price. "Your finest whiskey, no ice!" He poured, with great delegacy, a dubbel whiskey. I paid the two-eyed man.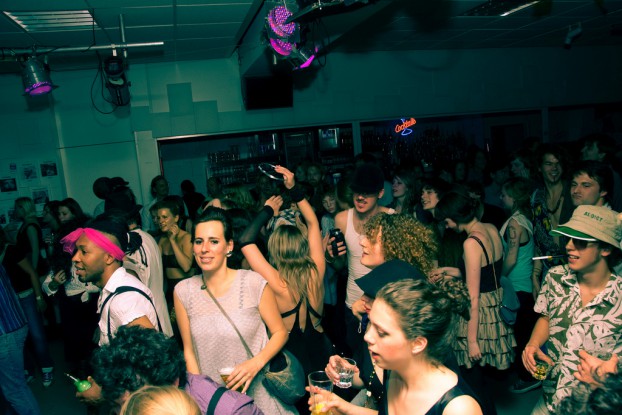 The dance floor. I wasn't myself.
My mind had a conflict of interest with the character I was planning to be. My body felt uncomfortable in these clothes that weren't mine. I had a feeling that with every wild move, everything in my pockets would fly out; my tape recorder, my cigarette, my eyes, my balls.

The sunglasses saved me from all the others, my time was darker. I reflected. This man, in these clothes, no dead hero, did not move like I did, nor did he like it. I had to change who I was.
The music got more intense, my Hawaii shirt was unbuttoned after I ordered a Vedett bier. No glass. I wanted to curse the lady in red, she handed me a normal glass, she did not know better. So I took it.

The uplifting beats created energy from the audience, and the outsider, could not resist. Ice cubes melted on my naked nipples, hands flying around, the dance was intense. Smoke. Relax. Re-enter the zone. Get wild.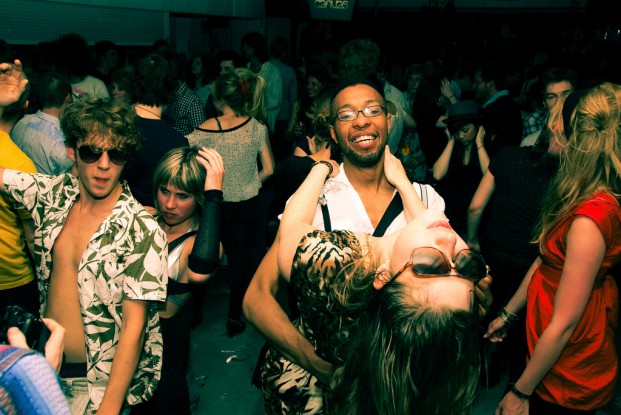 Suddenly the war started. There was blood all over, the bandages covered most of his face. A guitar and the bass flamed from the back. In the middle of all this was an Egyptian dancer, shaking her hips to the sounds of dying guitars. At first it seemed she was surreal, like an oasis in the dessert. Only this was no dessert. I saw no camels. And she was real. And she was screaming.
Kate & Leopold
. Everything turned metallic; aluminum foil had been the key to save us from the war. Everybody was on their toes, dancing to heels.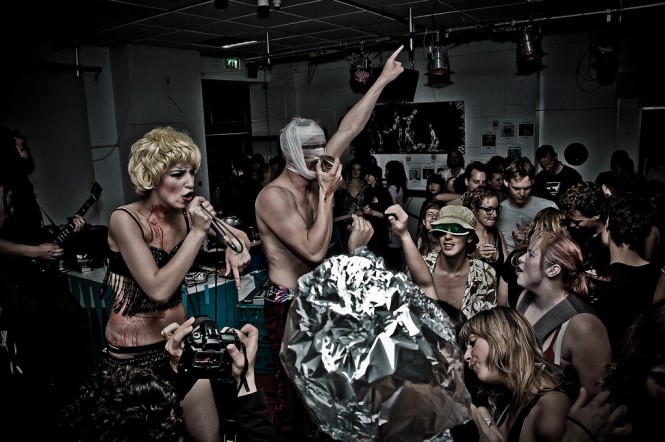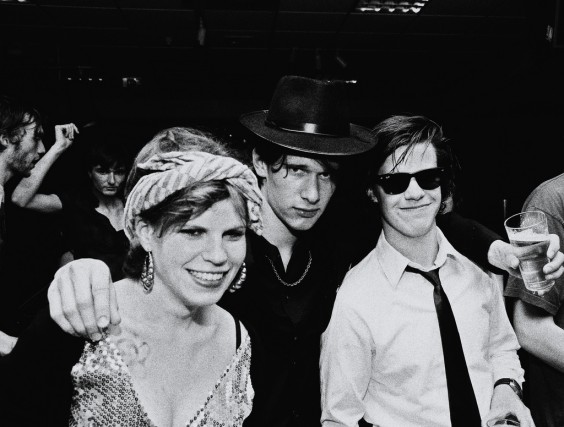 I saw Janis, she looked good. I was there too. Jim was high. Elvis was on the craphouse. Costello wanted a picture with me, he strongly resembled Lincoln. And there was this Polish princess. She stole my cap. I want it back.
Party:
Kunstgroep Oersoep
Pictures:
Kool Kids
more pics @ flickr
Text: Joost Bult as Hunter S. Thompson